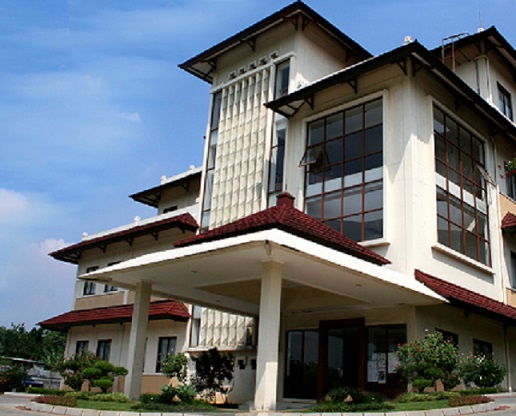 The Postgraduate Program is one of the realization of the Open University mission to provide access to higher education for Indonesian citizens at the Masters level. The Masters Program began to be offered in 2004, as the Public Administration Masters program for the UPBJJ Bengkulu region, followed by the Management Masters Program and the Fisheries Management Masters Program, and the Mathematics Education Masters Program in 23 UPBJJ-UT regions in Indonesia.
Since 2013.2 PPs also offer Online Programs for Masters in Management, Masters in Public Administration and Masters in Fisheries Management. In the Online scheme, almost all learning processes are carried out online, without face-to-face tutorials, except for the intensive guidance of writing TAPM (thesis) and TAPM trial exams. In addition, starting in 2014 independent courses (MOOC) about Distance Education (PTJJ) are also offered, a fully online learning process.
The Postgraduate Program also organizes the International Program "Asean Studies" in the form of offering courses (stand-alone courses). This program was developed for expatriates and citizens who are interested in studies about ASEAN. This program uses English.
Until the end of 2014, PPs - UT has produced more than 1500 graduates who are practitioners in the fields of government, business practitioners, educators and education managers in various regions of Indonesia. Through education at the Open University anyone no longer has to delay the desire and time to acquire advanced skills and knowledge because they cannot leave work assignments or other obstacles. What is needed is the will, commitment and discipline to learn independently. Of course students must manage time and make adequate learning plans so that the learning process can flow smoothly.
As a State University, Open University is regulated by an academic provision that must uphold academic rules and standards. Therefore there may be the impression that studying at UT is "easy entry, difficult exit." Believe me, it's just a myth. For those who study well planned, completing studies in 5 semesters is not difficult, even in 4 semesters it is not impossible. So what are you waiting for?
To get complete information about these programs, click on various menus on this website.
Welcome to PPs-UT